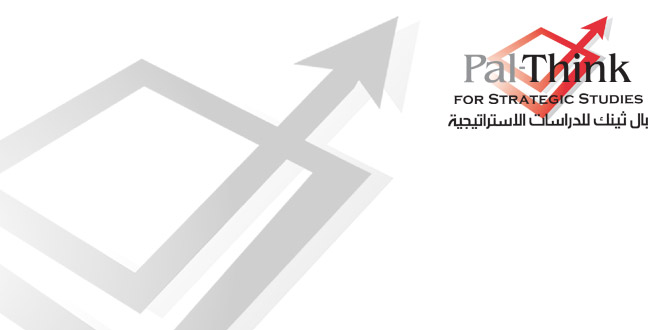 Policy Paper: The Reconstruction of the Gaza Strip: Lessons from the Past and Challenges of the Future
Introduction:
This paper is a reflection of a workshop organized by Pal-Think for Strategic Studies on the reconstruction of the Gaza Strip, which was held on September 4, 2014. In addition to using the outcomes of the workshop as a main source of this paper, the paper uses other primary resources on the same topic. One of which is a document entitled: "The Reconstruction of Gaza – A Guidance Note for Palestinian and International Stakeholders", which was prepared by the University of York's Post-war Reconstruction and Development Unit.  Pal-Think found it necessary to review and assess past experiences in the reconstruction of Gaza and the ability to fulfill of the donor pledges after the end of Operation Protective Edge. Nevertheless, this activity is part of the current project entitled: "Consolidating the Common Interests of the Palestinian People", which Pal-Think is entrusted to implement in Gaza this year.
The workshop, that received widespread local and international media coverage, included with distinguished guest speakers such as the Minster of Public Works and Housing, Dr. Mofeed Al Hasayna, who gave the opening speech and talked about the current challenges facing the coalition government. Also, speakers such as the Head of the ICRC delegation in the Gaza Strip, Director of the Palestinian Housing Council, and Representative of the United Nations Development Program UNDP were present to enrich the workshop. Additionally, dozens of academics, economists and civil society activists present in audience who engage in a fruitful discussion on the strategies of reconstruction that steers away from the political dispute between Fatah and Hamas and recommends the forming of an independent committee that works under the supervision of the Palestinian Unity Government.
Read Full Paper:
http://www.palthink.org/en/wp-content/uploads/2014/09/Reconstruction-of-Gaza1.pdf